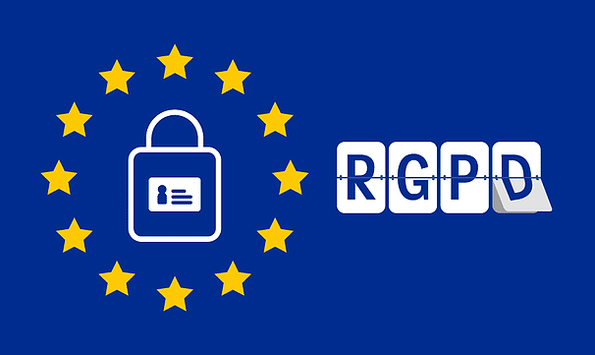 Valued clients / as,

We want to be transparent with you / as, so we will tell you how and when we will adapt to the new rules of data protection at European level.
Con motivo de la entrada en vigor del nuevo General Data Protection Regulation (RGPD o GDPR), que tendrá lugar el próximo 25 of May, os informamos de que algunas de las políticas que habías aceptado como usuario de FacturaOne se verán modificadas.

What is GPDR?
From the 25 de mayo de este año, el nuevo Reglamento General de Protección de Datos de la Unión Europea (GDPR sus siglas en inglés) se hará efectivo para todos los países miembros. In FacturaOne, We begin to apply it with a little advance, el día 21 of May, you can check out our new Privacy Policy este enlace.

En ella podrás encontrar información detallada sobre cómo usamos y protect your personal information, los derechos que te asisten y los medios que ponemos a tu disposición para que puedas ejercitarlos.

¿Conlleva algún cambio en tu cuenta de FacturaOne?
The options you have configured, en referencia al envío de comunicaciones publicitarias, for example, they will not change. Eres tú quien decide sobre esa cuestión.

Con el objetivo de cumplir con los nuevos requerimientos y garantizar que durante el desarrollo de nuestros servicios tratamos tus datos personales de acuerdo a esta nueva normativa, We have done a great job of actualización de medidas y procedimientos internos.

Te recomendamos que la revises y te familiarices con ella, así podrás conocer de primera mano cómo y para qué utilizamos la información que nos has proporcionado sobre ti. Te recordamos, que puedes actualizar y/o rectificar esta información cuando quieras en la sección "Cuentas de usuario" del Área Configuración de nuestro sitio web.

Esperamos que esta información te sea de utilidad, on our part, seguiremos trabajando para que tus datos y experiencia en nuestra web siga siendo 100% segura y satisfactoria.
Si necesitas más información, puedes ponerte en contacto con nosotros a través de la dirección de correo electrónico info@facturaone.com

Thank you for being part of FacturaOne!
Legal notice | Privacy policy | Cookie policy | Conditions | Licenses
© 2018 FacturaOne – All rights reserved.