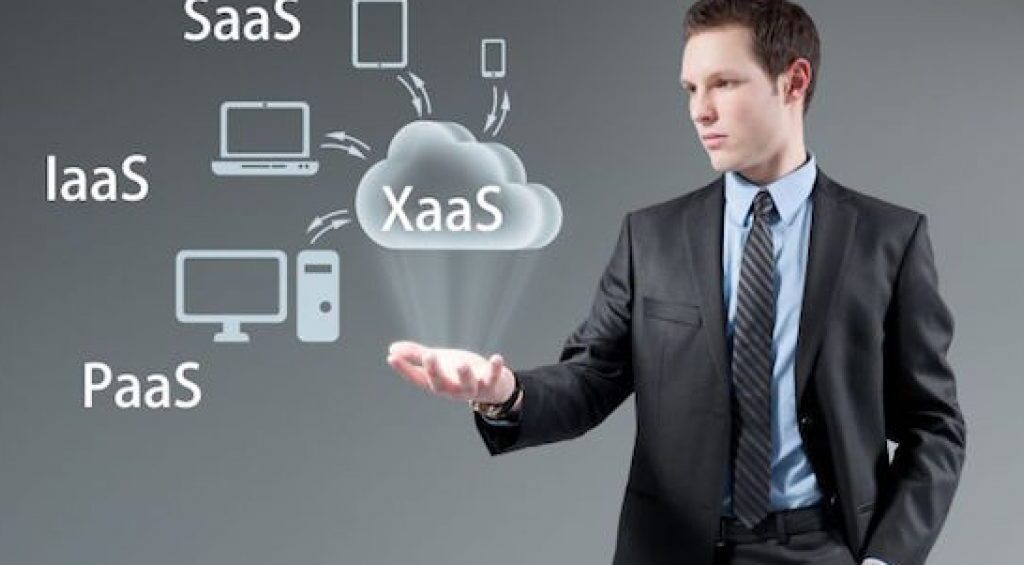 Hello entrepreneur!
Today I wanted to talk to you about the subject : why do I need a cloud management program.It is usually a question that assails people who have not yet made the leap to a new Cloud Billing and Management system, due to the ignorance of the multiple advantages of the new Information Technologies and specifically: the Cloud Computing system.
Cloud Computing is a way of offering services through connectivity, cloud computing democratizes access to high-end software resources.
It is curious that many clients mistakenly think that having a computer at home and transferring their expenses to Excel and making invoices with Word with the simple "protection" of an Antivirus believe that they have your information safe. THEY ARE IN DANGER ! Both your data and those of your customers and all the information of your company. Well unlike us, they do not have a responsible department with computer engineers managing the servers and preventing malicious attacks and shielding the information and encrypting to protect the most precious asset of a company: your information.
Cloud computing provides individuals and businesses of all sizes with the capacity of a highly maintainable set of computing resources, safe, easily accessible and on demand: servers, data storage, Applications…This provides companies with greater flexibility regarding their data.. You can access anywhere and at any time, this being fundamental for all companies
One day a client asked me: "Hey, what if my ship catches fire or floods and all the computers I have are destroyed or stolen?,. What about my company information? Could I keep working the next day?"
I explained to him that the truth is that he does not have to worry, if that happened or also lost the mobile, You would simply have to connect from another computer and buy a new mobile and log into your session and continue working as if nothing had happened..
For FacturaOne, the most important thing is the tranquility of our clients and giving them the security that we have a solid and enormous structure mounted on servers exclusively dedicated to the information of each of the clients with the maximum cybersecurity of information technology so that whatever happens. that the data that you have entrusted to us is in the best hands and with the maximum guarantees 24 hours a day. 365 days.
To give you an idea, when you use our FacturaOne ERP Management and Billing Software, do not download any heavy programs on your computer or phone, Instead, you connect in the cloud to the space assigned for you on our high-security dedicated servers.
In addition, the economic investment and enormous hours of work that we have made and do so that everything goes smoothly and you benefit from it and have a very effective system at your fingertips., innovative and with all the security guarantees established by the European Regulations.
Many times, small freelancers who are overwhelmed by their lack of management of their papers, invoices, purchasing, budgets and you feel drowned in a sea of ​​papers and a feeling of permanent lack of control of your business due to lack of time.
Undoubtedly, you need a management system that is an effective and easy-to-use tool that makes your day to day very easy and thus dedicate yourself to your profession or enjoy your free time without worrying about that issue..
Alright when it gets to that point, usually ask a professional colleague what management and billing system or program they use, or go to PlayStore and see user ratings (good system and objective).
Advantages of using cloud services:
Access from any device
Cost savings
Time saving
Decision optimization
Adapt the resources of your company to your needs
Greater speed and agility with a simple click
Let you focus on your clients and projects
Flexibility
You offer a better experience to your clients working with a serious and solid system that takes care of Information Security by 100%
Upgrades: with FacturaOne, you are always up to date with the latest update, the software is constantly growing and alive, so that you have all the benefits of running your business with the best valued management system on the market (

puedes echar un vistazo a las valoraciones de nuestroa clientes en PlayStore 😉
To finish this post, I invite you to try our system 30 free days, so that in confidence, try all the functionalities and do not keep anything that does not suit you like a glove.
I would also like to tell you, that I will shortly prepare a Cycle of Courses and Webinar on topics of New Technologies and Cybersecurity that will surely interest you, to start or expand your technological knowledge.
Saludos y salud para [email protected] 🙂
---
Legal warning
|
Privacy policy
|
Cookies Policy
|
Contracting Conditions
|
Licenses
© 2018 FacturaOne – All rights reserved.